Once you've sent a sign off request via the Web App, you may need to resend if the recipient has not completed your request.
Select your project from the list
Navigate to the Sign offs tab
Navigate to the Awaiting approval tab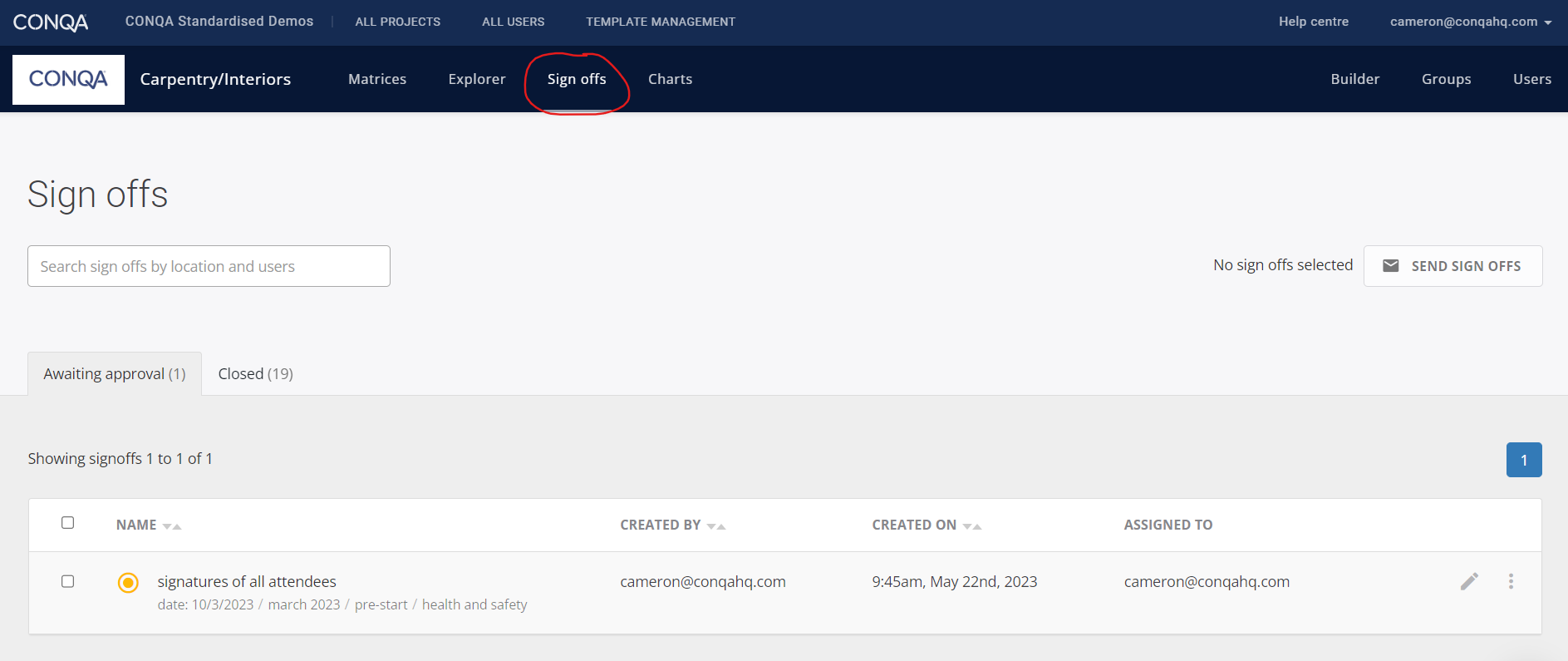 Click the white tick box next to the request(s) you wish to resend. Alternatively, select the top tick box to select all.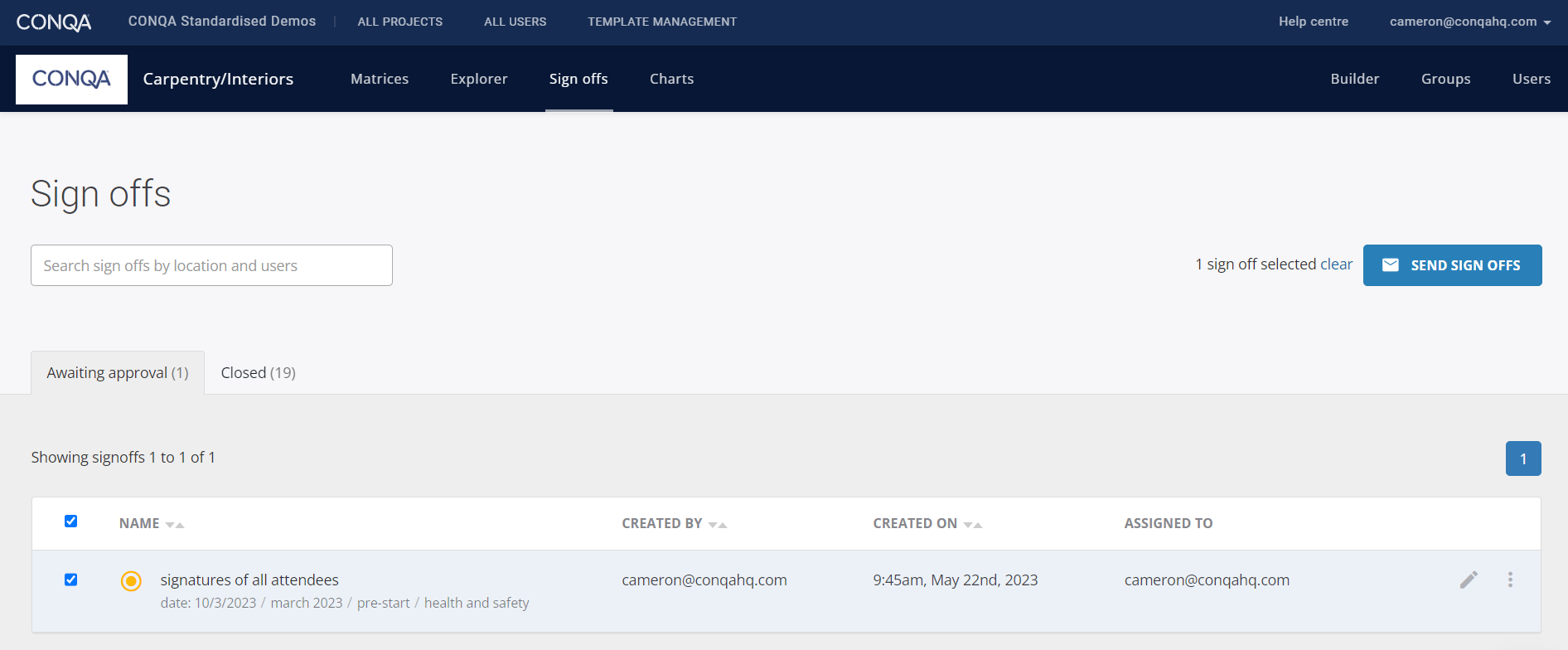 Click the 'SEND SIGN OFFS' button in the top right
This will resend an email to the selected requests email addresses.