Progress Matrices can be the fastest, clearest way to communicate progress.
They're accessible to you via account.con.qa and then click 'Insights':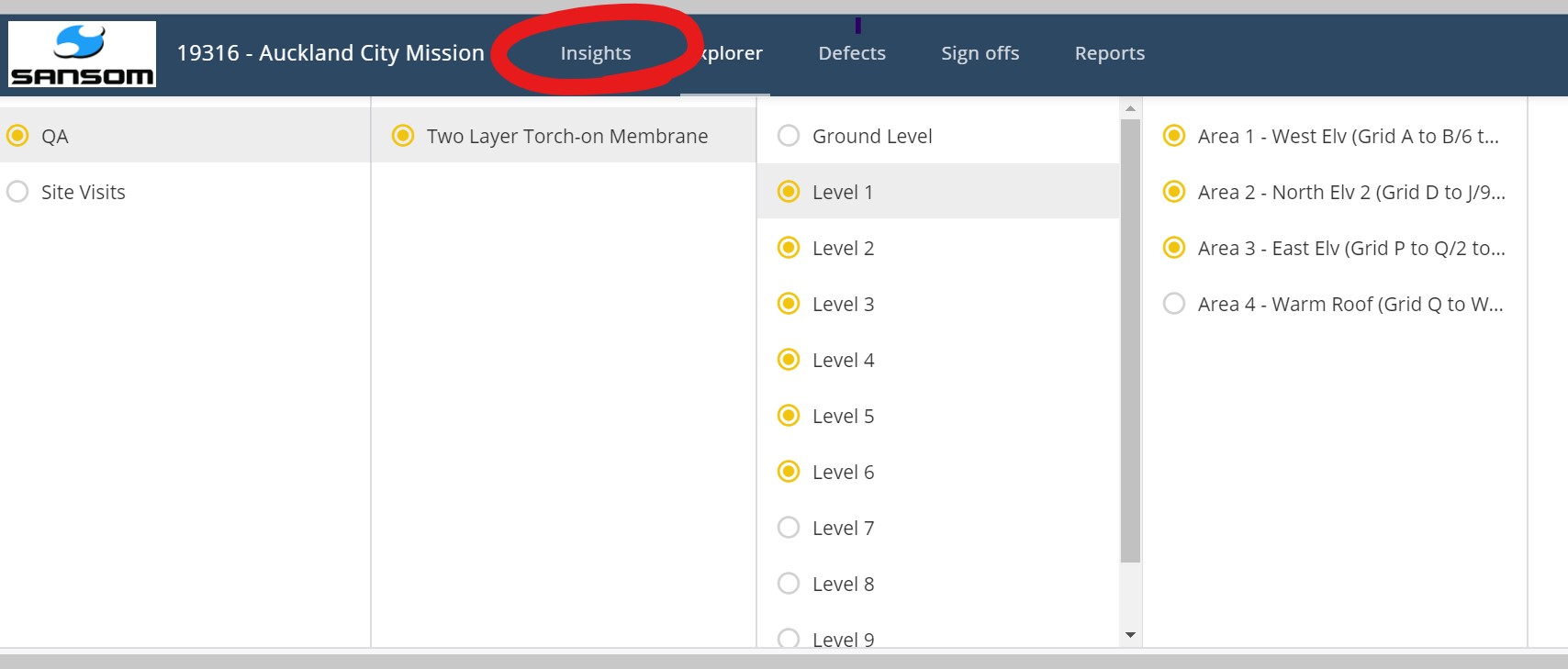 Choose which Progress Matrix you want to send as a PDF: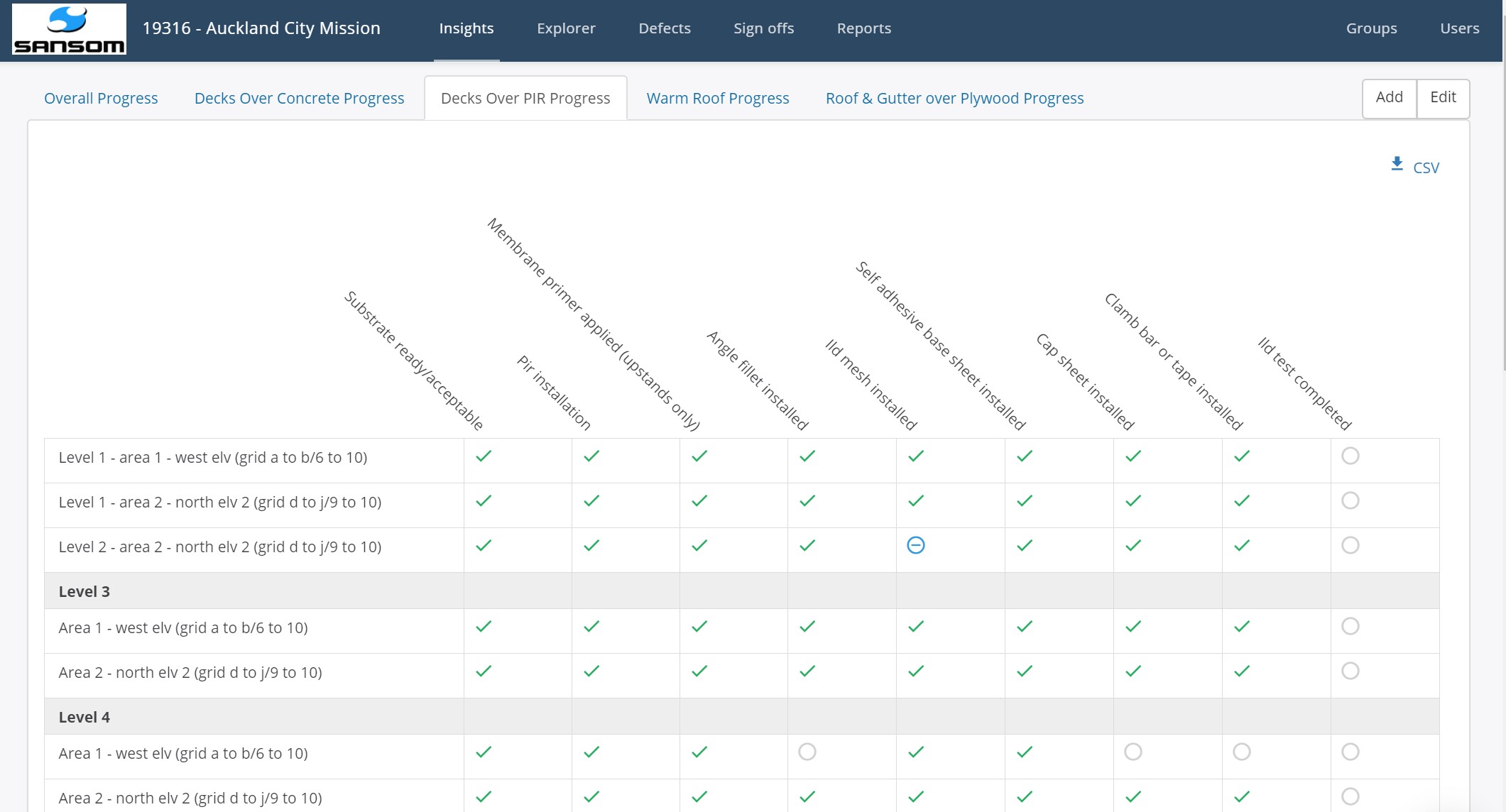 Click 'PRINT / PDF: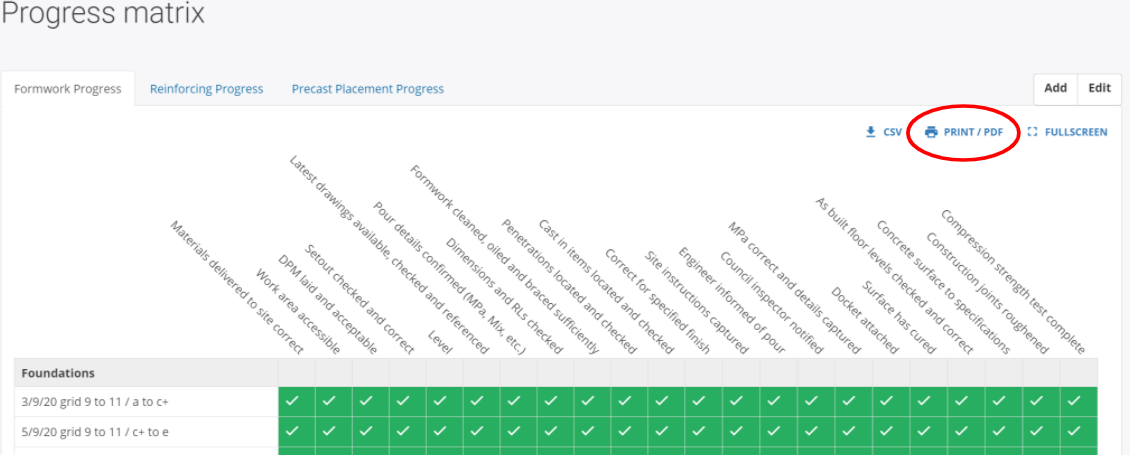 Next, you'll need to configure the view depending on the width/size of the matrix:
Changing to Landscape is almost always a good idea.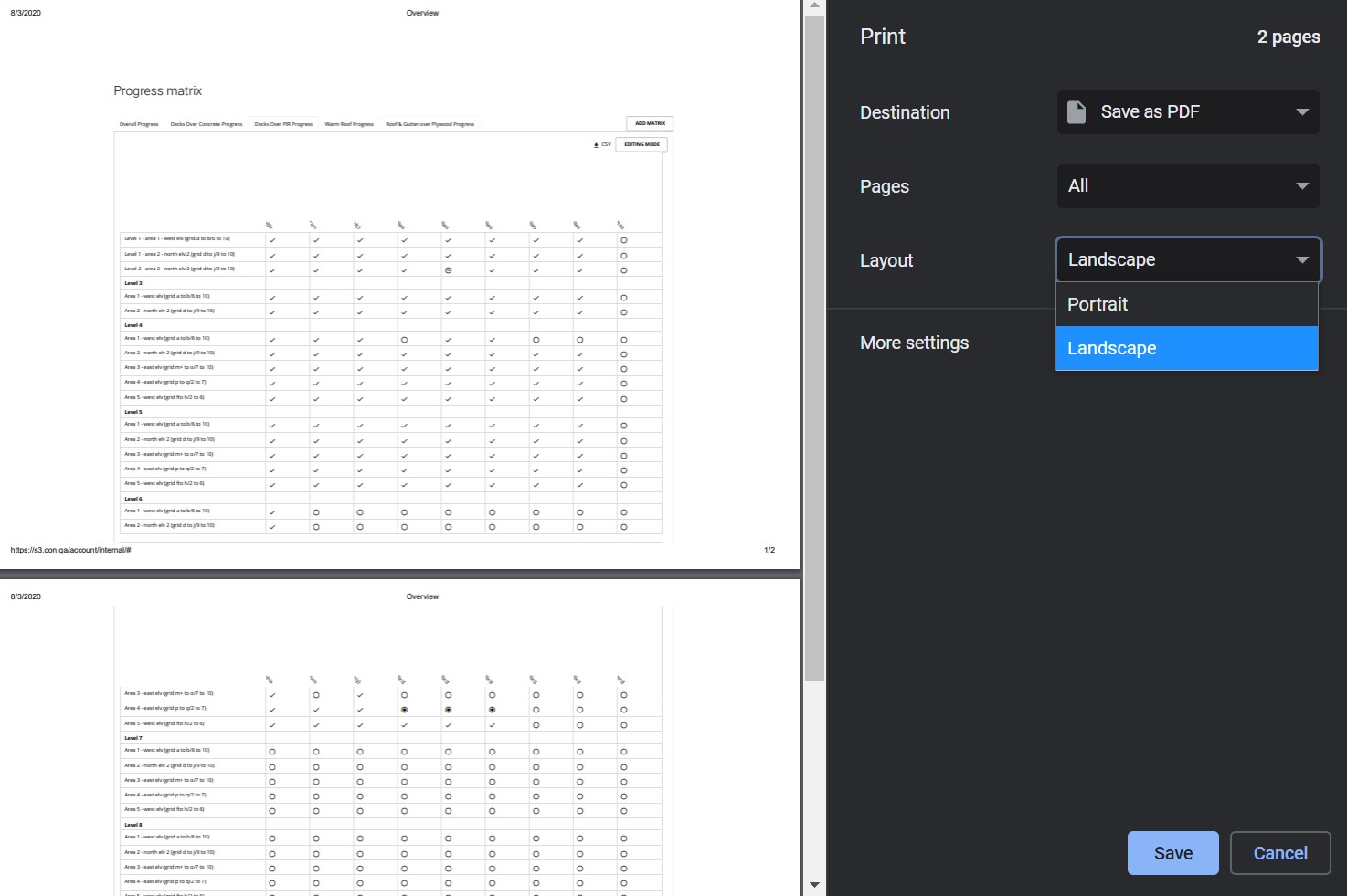 Making adjustments to the 'Paper size' and 'Scale' (change from 'Default' to 'Custom' and then drop the size). Make sure that the right-most row of the Progress Matrix is displaying in your PDF.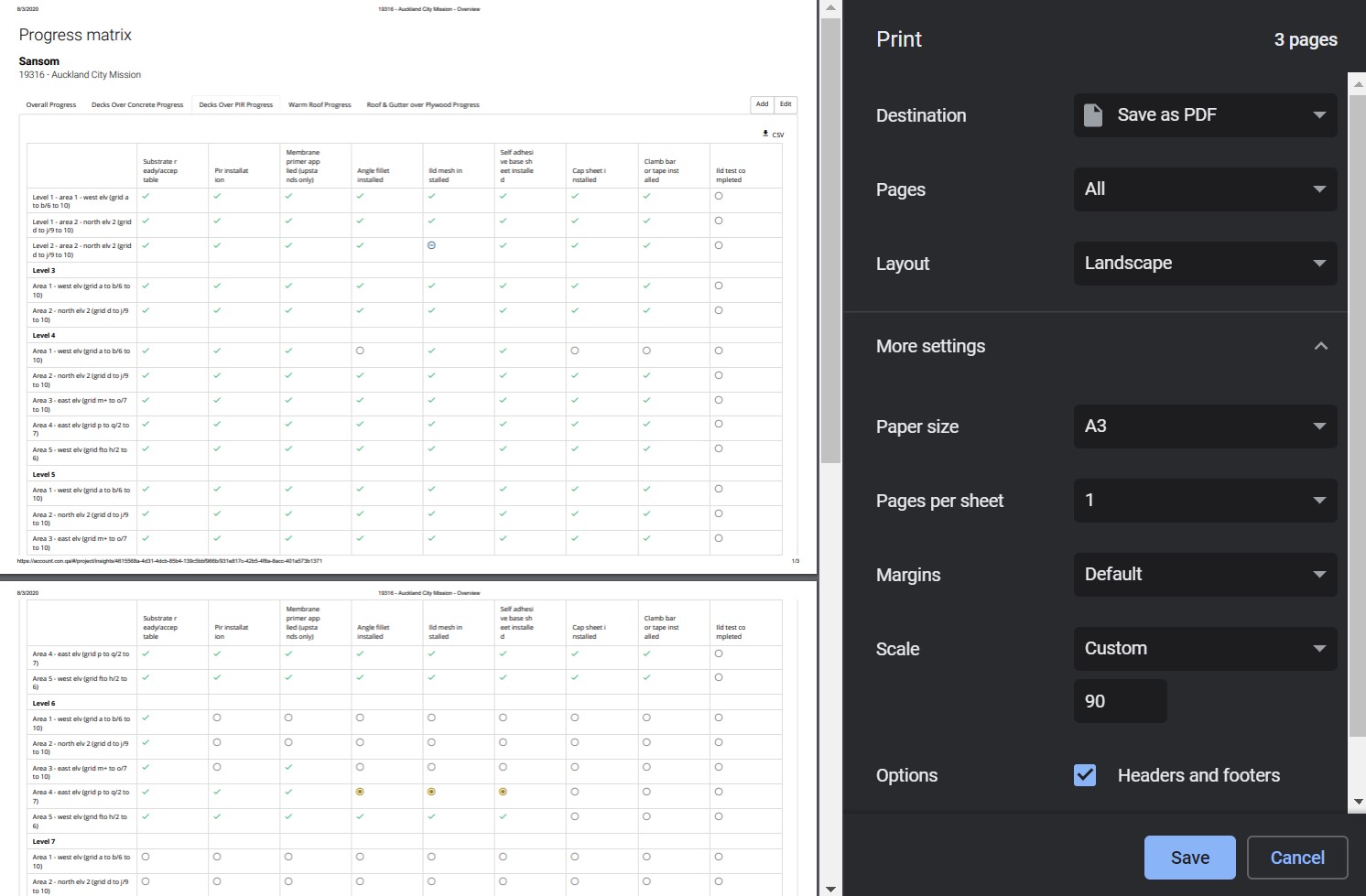 Lastly, SAVE and name the PDF as you need.