Most large commercial projects are much faster and easier to build using a spreadsheet. The below explains how to do this:
A Conqa project is made up of two key parts:
A Work Breakdown Structure (WBS)

ITPs / QA Checklists placed within the WBS
We need to know how you want these two parts arranged.
support@conqahq.com is where you send any new projects, project changes, etc.
Work Breakdown Structure
This is the 'breakdown' of the project. For example levels or elevations, apartments or grid sections, Key Zones, areas, etc.
In CONQA, it will look something like this:

To have the above activated into CONQA, create a spreadsheet that starts like this: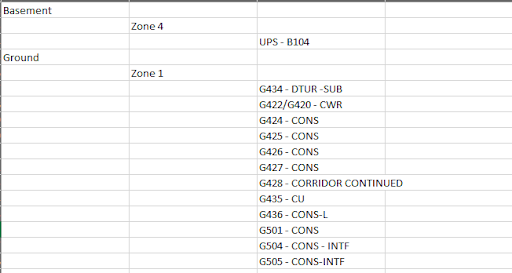 If we look at them together and add some labels - it will be easy to see.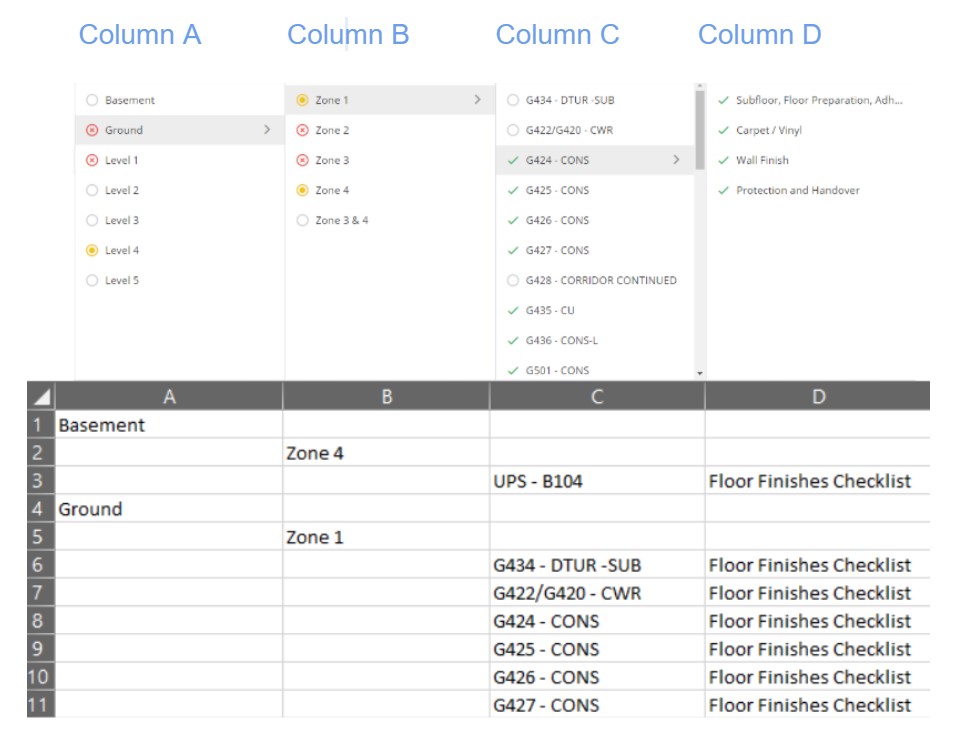 Column A has the 'main areas' of the project - Basement, Ground, Level 1, etc

Column B has the areas within the main areas - Zone 1, Zone 2, etc.

Column C has the sub areas - G434, G422, G424, etc.

Column D has the Checklist(s) that each sub area needs.
You can also build areas to have multiple checklists, like the below: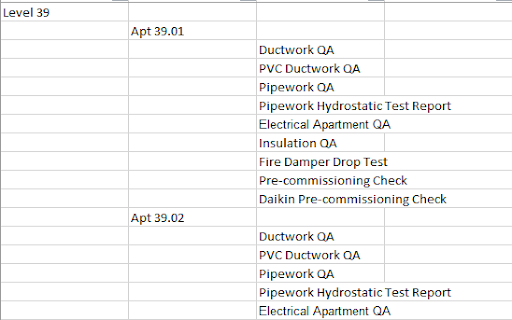 Using a spreadsheet like this allows us to build the WBS exactly as you need it. The WB then allows your Conqa users to:
Easily find the area they're QAing

Update progress across the project as they do QA

Send PDF exports for completed areas for sign off