NOTE: These options will not be available for review only users
You are now able to add folders and checklists via the new action menu while view CONQA from account.con.qa

Either click Add folder or Add Checklist and the top of your project structure to add within the top level of you project or click on the action menu (three vertical dots) beside the folder you wish to add too.

You can also delete these folders and checklists using the same action menu.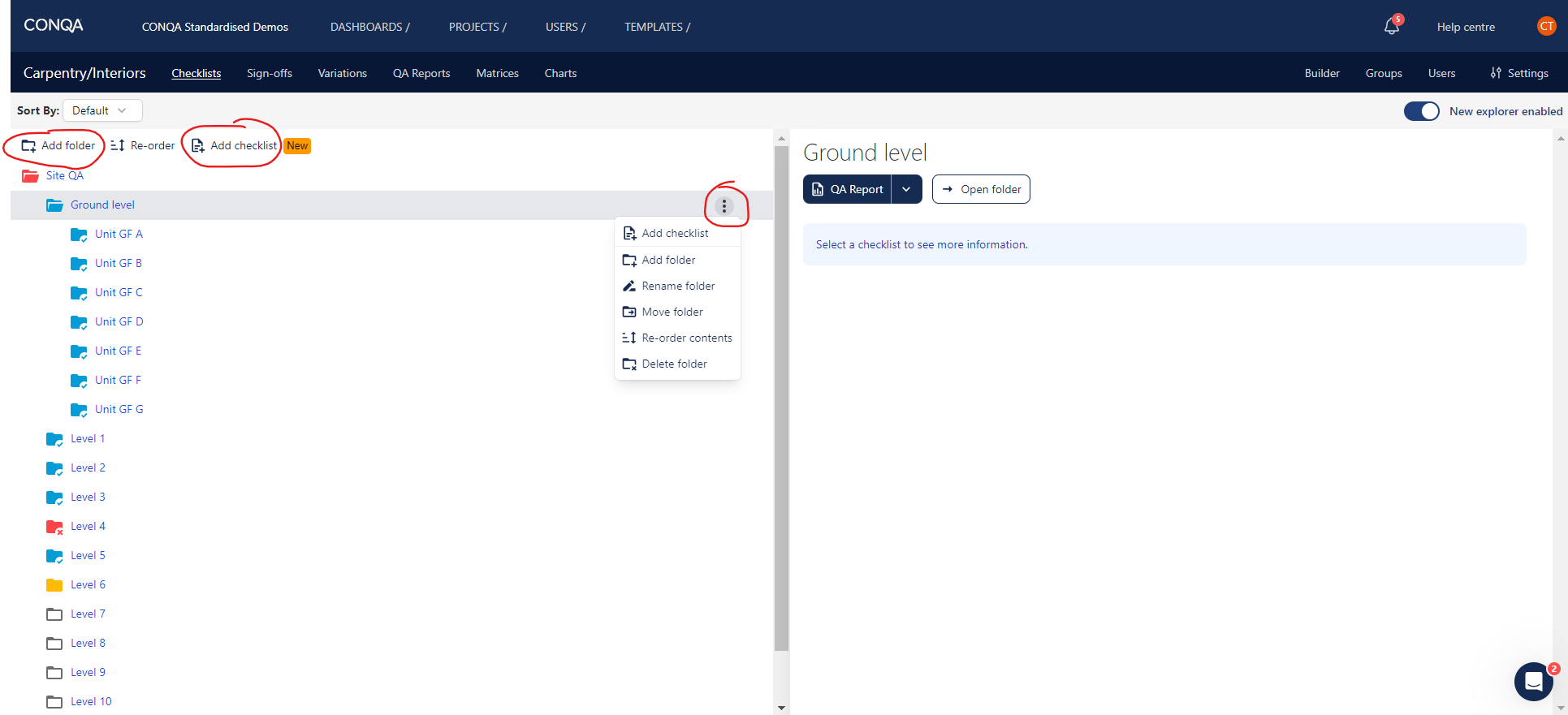 If you need any assistance please reach out to the CONQA support team by email support@conqahq.com and we will be happy to assist.